Welcome to Tokyo Station City
1. Features of Tokyo Station
Boasting an area of 182,000 square meters, Tokyo Station serves over 450,000 passengers every day. On the Marunouchi side, the red brick Marunouchi Station building has become a Tokyo landmark. Tokyo Station's 28 platforms make it one of Japan's largest stations. First-time visitors to the station may be surprised by the complexity of the station's structure and the number of people within.
"JR" is an abbreviation for "Japan Railway." Saying "JR-line" to station attendants will be understood. Take note, however, that subway lines are operated by multiple other companies. Private railways also run in the Tokyo metropolitan area, but around Tokyo Station, you need only understand the subway lines and JR lines.
The area is also a business district where working people come and go. Tokyo Station is known as a transportation hub in Japan, and many people ride in from other regions on buses and trains.
Before you visit Tokyo Station, we invite you to access this page to ease any anxieties you may have.
We hope that you will have a pleasant time using Tokyo Station.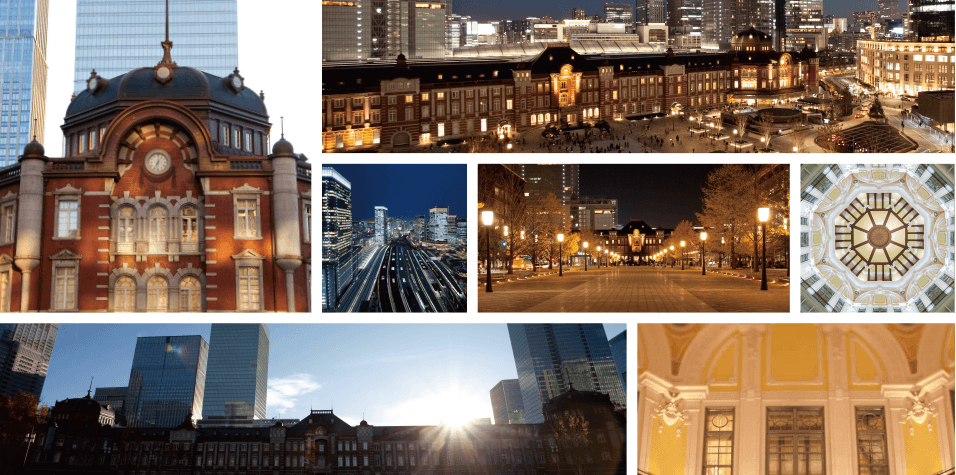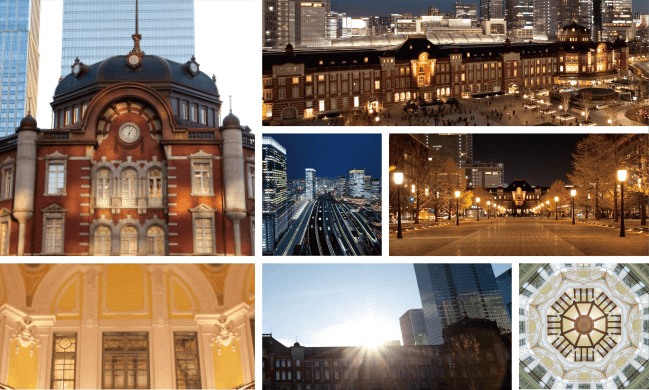 2. The facilities of Tokyo Station (for people boarding JR trains at Tokyo Station)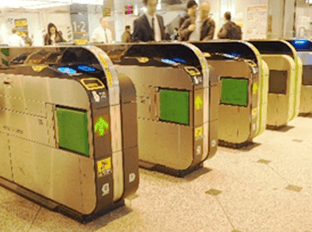 Visitors from abroad may be puzzled by the station's ticket gates, which are perhaps a feature of railways in Asia. Passengers must go through the ticket gate to use the train. A ticket or an IC card is required to pass through the ticket gate. Once through the ticket gate, you need to find the number of the platform from which your train will depart.
Passengers using Japan Rail Pass or Japan East Pass cannot go through the automated ticket gates. Please show the date on your pass to the attendant at the ticket window, then enter.
Signs such as this can be found inside the station. If you do not know the platform number for the train heading to your destination, ask a station attendant or ask at an information counter.
*Tokyo Station has multiple platforms named Platform 1, Platform 2, Platform 3, and Platform 4. Take care if using Keiyo Line, Narita Express, Sobu Line, Yokosuka Line, or Chuo Line! With this information, you can reach your platform.
If you want to pass through the ticket gate just to shop or if you otherwise do not intend to get on a train, you will have to purchase an admission ticket. Purchase an admission ticket from the ticket vending machine and run it through the ticket gate machine to enter. The admission ticket is valid for two hours after purchase. You can go to the Shinkansen platform with just this one ticket! Take care that you do not lose the admission ticket, as you will need it when you later leave from the ticket gate.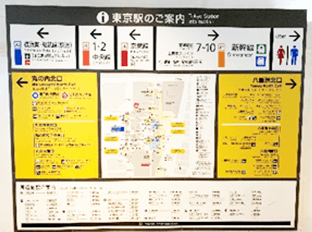 3. The structure of Tokyo Station (for people coming to Tokyo Station on JR lines from other stations)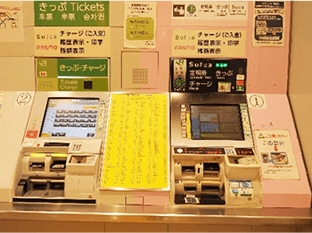 Visitors who arrive at Tokyo Station on a JR line should first pause a moment on the platform upon getting out of the train. When pushed by waves of people, take a pause at a location out of the way of people.
Looking up, you will see signs. Yellow signs are for exits, and white signs are for information on station facilities. Which color sign you should look at depends on your next action.
If you want to leave the station, check your intended exit while on the platform floor, before taking the escalator or elevator.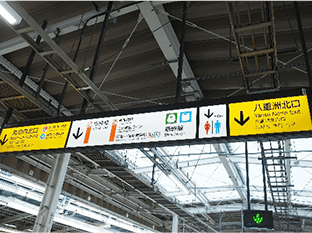 Above is a simple illustration of the above-ground floor.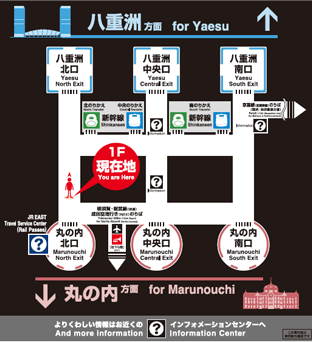 Although it may be difficult to understand due to the station's large area, many stores, and great flows of people, the structure of Tokyo Station is very simple, with the four directions made clear. The Marunouchi side is to the west and the Yaesu side to the east, each with a North Exit, Central Exit, and South Exit. Posted throughout the station structure, this illustration is a map that lets you confirm where you are.
4. The attractions of Tokyo Station
Inside the ticket gates, Tokyo Station offers a very convenient place for shopping called "Ekinaka" (inside of station), with a variety of commercial facilities. You'll find a lot of shops selling Tokyo souvenirs and bento lunch boxes, as well as convenience stores.
Please stop by if you have time.
 There are also information counters specializing in guide information, and a travel service center offering hospitality for foreign visitors. Outside the Marunouchi North Exit ticket gate are information centers, ticket sales locations, cloak services, and a prayer room.
■ JR EAST Travel Service Center
 (https://www.jreast.co.jp/e/customer_support/service_center_tokyo.html)
■ Japan Rail Cafe Tokyo
 (https://www.jreast.co.jp/e/japanrailcafe/tokyo/)
Tokyo Station has about 5,000 coin lockers, but these are heavily used on weekends and during busy seasons.
An open locker may not be available unless you come to the station early in the morning.
■ Coin-Operated Lockers and Baggage Storage Map
 (http://www.akilocker.biz/mobile/area.html?locationId=JR_TOKYO)

With this information, you have now mastered making use of Tokyo Station!
Have a pleasant trip!